Are you passionate about your life, your relationships, and your work, but don't feel like you're getting any closer to what you really want?
Do you feel like you're not living up to your potential? As if something's holding you back, but you're not sure what it is or what you can do about it?
You're not alone. What you're feeling is not uncommon.
However, as you've discovered, fixing it isn't always easy, especially if you're not sure what to do. I'm no doctor or therapist, but I do know what helped me and could help you, too.
This course is for those who want to make sense of their own seemingly messy lives and their own uniqueness. We're all different. This isn't a bad thing, on the contrary, your uniqueness is what's so brilliant about you. Maybe you just need a way to figure things out.
This course is for anyone who wants to take control of their own fate, be it as:
A writer with a message the world needs to hear.

A visual artist whose work should be seen.

A musician with an eclectic sound they want to share.

Or, perhaps as an entrepreneur with a great idea.
Whatever your endeavor might be, you want to discover yourself and unleash the power of your voice upon the world.
Right now, you might not feel as though you'll ever be able to do that, but let me assure you - you deserve to live your life to the fullest, both in your relationships and in your work and The Art of Positive Journaling can help.
The lessons in this course changed my life and have led me to become a prolific writer, giving me the courage to let go of my fears and publish my work.
In fact, had I not started the positive journaling process, not only would this course not exist, but the books I've written and published, the websites I've created, and even my marriage to my wonderful wife, Joan - all would not be part of my life now!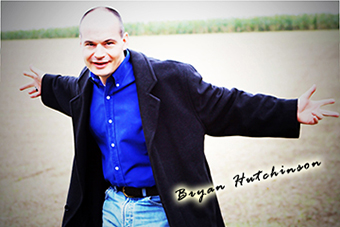 I am ever thankful to my therapist who convinced me to start a positive journal.
The therapy I undertook cost thousands. Indeed, you might not be in as difficult a situation as I was. I underwent therapy for years to help me overcome extreme doubt and deep-seated fears which were holding me back.
It's the positive journaling assignment which really made the difference.
Can you imagine, when I started my positive journal I had not yet written a complete article or essay, much less a book? I was in my 30's! Since then I've published thousands of articles, many on major websites, in national magazines, and I've founded a popular website for writers, Positive Writer.
Please, don't EVER let anyone convince you journaling can't make a difference. I admit, unguided journaling isn't easy and is rarely lasting. That's a major reason why I created this course. I want journaling to have a lasting positive influence in your life, too!

This course has expanded my horizons dramatically. I now see journaling with fresh eyes and will use what I've learned regularly to unleash my authentic voice. I believe anyone who wants to make a difference with their life owes it to themselves to take this course. -Frank McKinley
Thankfully, it won't cost you anywhere near what it cost for me to learn what I've learned, and it will take you only a fraction of the time.
I've put it all neatly and concisely in this course for you.
Some of the more obvious lessons, like picking the right tools, can be found in other places, but the real-life lessons from which I've grown intellectually, prospered financially, and enabled me to discover my true self and my authentic voice, are only available in this course.
I look forward to sharing The Art of Positive Journaling with you. Click the join button to get started.
~Bryan Hutchinson