It's Your Time
Getting attention for your work is a must if you want to reach those who will admire, care for and cherish what you create.
You know your hard work deserves recognition. But you also know it can be hard and frustrating to get said recognition, especially if you don't know how to get your work noticed. It can seem downright impossible. It doesn't have to be. Seriously.
You can achieve recognition by learning how to find and motivate the right people to follow you and help promote your work. It's vital to learn how to talk about your work, how to share it across communities and how to sell it.
Blogging is the key.
As you've undoubtedly figured out, creating a blog and writing a few posts is not enough, you've probably already created blogs and given up a few times, just as 95% of people do. We give up because we don't know what works and we're tired of trying with nothing to show for it.
I gave up, several times. Now I have one of the most popular blogs in its niche and it's no accident as to why. I learned how to get attention and I'm ready to teach you how to do the same. If you're willing to learn.
Whatever you do, don't hold your work back from the world, we need it! But first, we need to know it exits and where we can find it, and that's where this course comes in.
In this course you'll learn how to...

Find people who are enthusiastic about your work

Create an ever-expanding tribe around your work

Get a steady flow of new fans who subscribe to your email list

Create content your audience loves to share

Meet top influencers in your niche and become a sought-out influencer

Earn legitimate money from your blog, actively and passively without feeling like a sellout.

And much more.,
.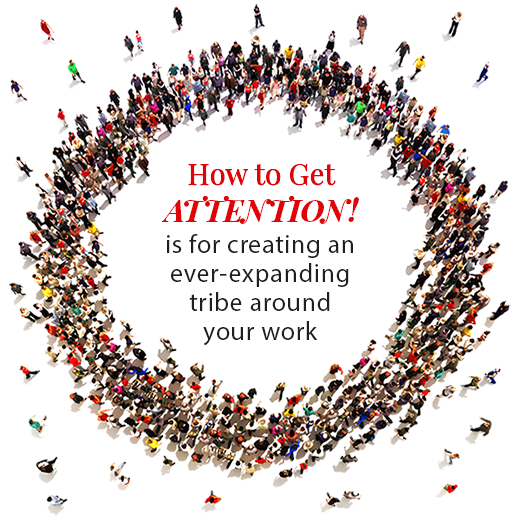 Getting attention is not about charisma, great writing, or even the Midas Touch.
It's about knowing the best strategies and putting them to work.
This is why people with less talent than you are getting more attention.