Build Your Following
Getting attention for your work is not only noble, it's a must if you want to reach those who will admire, care for and cherish what you create.
Your hard work deserves recognition. But it can be very hard to get said recognition if you don't know how to get your work noticed. It can seem impossible. It doesn't have to be.
Achieve recognition by learning how to motivate others to follow you and help promote your work. Learn how to talk about your work, how to share it across communities and how to sell it.
To be successful in today's market getting attention is something all artists must do, and the good news is that you can!
Too many people wish they could market their work online and reach a wider audience, but they never really figure out how. That's where this course comes in and teaches you what's possible and saves you years of trail and error.
Don't hold your work back from the world, we need it! But first, we need to know it exits and where we can find it.
In this course you'll learn how to...

Find people who will be enthusiastic about your work

Create an ever-expanding tribe around your work

Get a steady flow of new fans who subscribe to your email list

Create content your audience loves to share

Meet top influencers in your niche and become a sought-out influencer

Earn legitimate money from your blog, actively and passively without feeling like a sellout.

And much more.,
.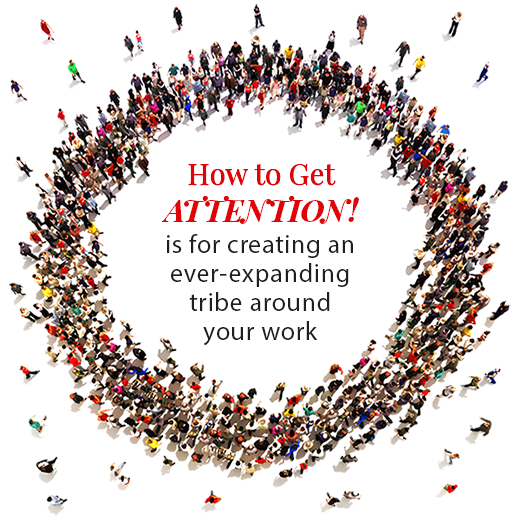 Getting attention is not about charisma, great writing, or even the Midas Touch.
It's about knowing the best strategies and putting them to work.
This is why people with less talent than you are getting more attention.
If you're serious, and if you've gotten this far you clearly are, let's do something about it!