Positive journaling will not only help you master the craft of writing, it will help you come into your own as a person, increase your self-confidence, and reveal your extraordinary potential.

If you're tired of coming up short and achieving less than you know you're capable of, this course is for you. If you're ready for clarity, for a life-changing experience, and to write your story, this course is for you.
It's important to stop allowing our thoughts to hold us back, taking us in never ending circles and constantly making us feel like we're missing out and not living up to our potential. However, we don't always know how. This course is designed to help.
The goals of Positive Journaling are for you:
To become the person you want to be.
To design the life you want to live.
To become healthier and happier.
To become more productive and confident.
To create more meaningful relationships.
To find your authentic voice.
To create work that matters to you.
To write your story.
Just 15 minutes (or 250 words) at a time!
Rise Like the Fiery Phoenix that You Are!
You can do things you have not given yourself enough credit for and your own words can set you free. Free from the criticism and restraints you have placed upon yourself, which are far harsher than anyone else ever could.
Our harshest critic is always ourselves.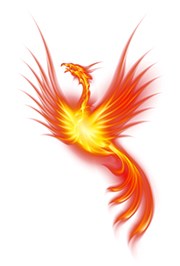 Hello, I'm Bryan Hutchinson and I know these truths well.
The lessons in this course led me to become a more confident person and a prolific writer, with the courage to let go of my fears and publish my work.
But perhaps, more importantly, the lessons taught me to stop being so hard on myself and realize what I can do well.
YOU ARE GOOD ENOUGH
Know this: positive journaling is all about you and the fact that you are good enough, especially when you stop seeking perfection and approval and discover who you are inside, free from all of the self-doubt, criticism, and misdirection.
Your Story is Important
When we take pen to paper with care and guidance we can finally write our stories.
It's when we write our stories that we discover the why's - why this happened, why we said that, and why we make the same mistakes over and over again, and why we succeed when we do things right. (Which is very important if we want to succeed more often.)
It's One of the Most Liberating Experiences
With intentional guided direction of your own, you can examine your life through active, mindful journaling and then deliberately choose the path which you wish to travel with your own words.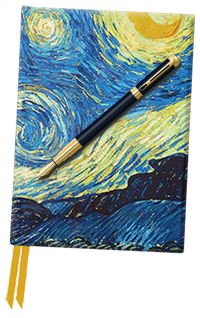 If I had not started this positive journaling process, not only would this course not exist, but the books I've written, the work I've published, the websites I've created, and even my marriage to my wonderful wife, Joan - all would not be part of my life now!
The Game Changer in YOUR Life!
Can you imagine, when I started my positive journal I had not yet written a complete article or essay, much less a book?
Positive journaling can make major differences in your life, too. It's not your typical journaling experience.
Positive journaling, done right, will be a lasting and rewarding influence in your life. It gives us insights and opportunities we would not attain otherwise.
Below, you'll find a partial list of the curriculum to get an idea of what's included and testimonials from recent students who completed the course.
Enroll today and get started!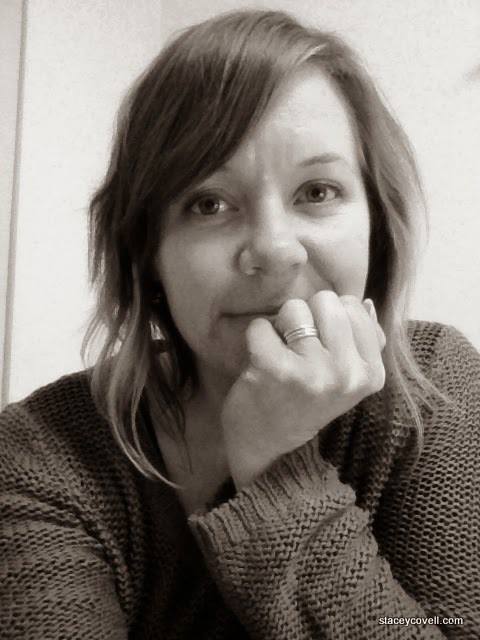 Have you wanted to tell your story but just don't know how to? Does the thought of trying to write about your life, even when it's for your eyes only leave you feeling overwhelmed? Then Bryan Hutchinson's course, The Art of Positive Journaling is for you. It gives you the tools and encouragement you need to start making personal journaling a part of your everyday life.
Practical exercises, positive encouragement and never any guilt make up the heart of this course! It truly captures what positive is and encourages us to do the same so we can know ourselves better, find our individual voice and be our more authentic selves. I won't soon forget the tools and insights offered through this course.
- Stacey Covell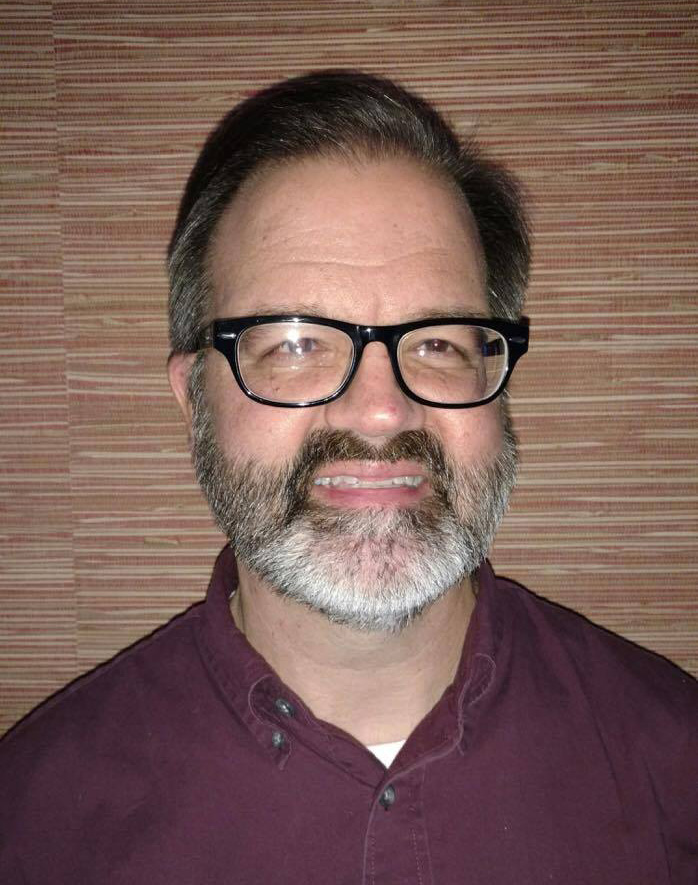 Let me be honest. Before I took this course, the extent of exploring my feelings was limited to freewriting. This course has expanded my horizons dramatically. I now see journaling with fresh eyes and will use what I've learned regularly to unleash my authentic voice. I believe anyone who wants to make a difference with their life owes it to themselves to take this course.
- Frank McKinley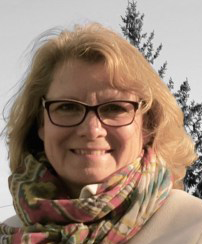 Bryan Hutchinson is living proof that you can change your attitude, your outlook on life and your path by committing to a regular journal writing habit. He has developed The Art of Positive Journaling to help others do what he has done – move forward in life with the help of pen and paper. In this course, Bryan generously shares his own experiences and methods of journal writing with you. Sign up, follow his lessons, and I'm sure you won't be disappointed!
– Kathi Ostrom Gowsell, Certified Journal Writing Instructor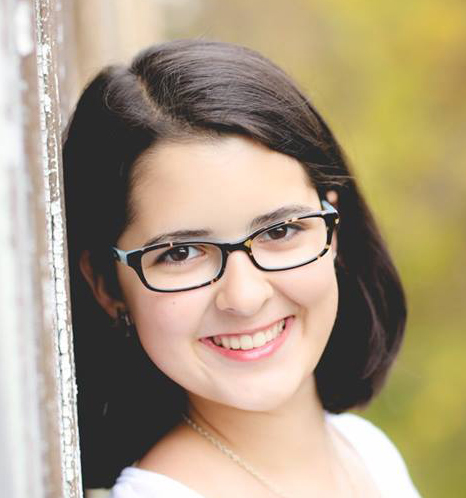 The Art of Positive Journaling is a course that doubles as a meditation you can follow to slow down in a busy world and make sense of your thoughts and emotions. It helps you to be honest with yourself while also learning to be hopeful about the future. Whether you consider yourself a writer or not, this course will improve your writing skills. That's what it did for me. I highly recommend The Art of Positive Journaling.
- Kate Foley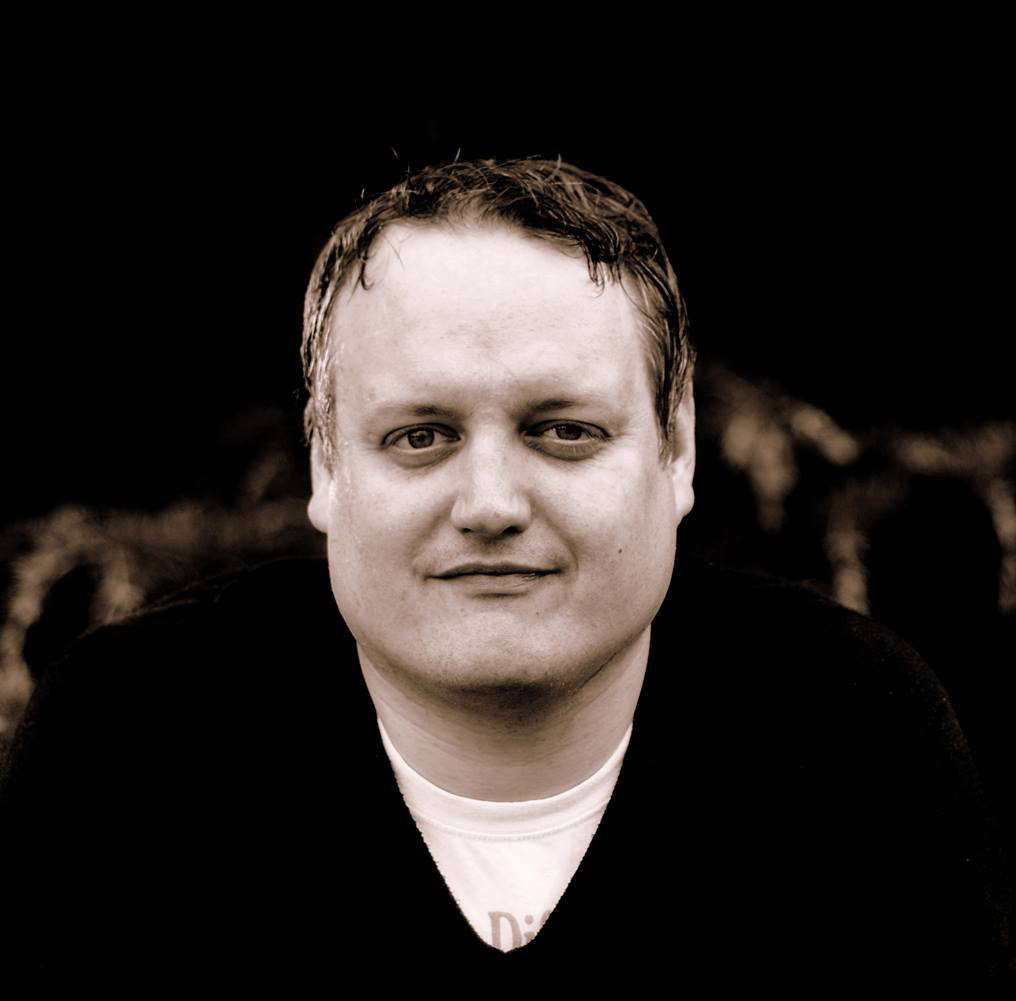 This is a positive and helpful course, which will push you in ways one needs to be pushed, and encourages you in others. The course is practical and was so useful to me in helping get into the habit of healthy journaling. I highly recommend it to anyone interested in exploring this sacred art of journaling.
- James Prescott
Enroll Now and Download These Cool Bonuses!

1) Guide: How to Publish Your Journal (if you wish to) Made Easy.
2) Writer's Doubt: The #1 Enemy of Writing (And What You Can Do About It) Entire Book

"Bryan Hutchinson delivers a work that will dispel any writer's doubt. Fledgling and mature writers alike will appreciate the reassuring, positive energy that surges through the pages of his words of advice about overcoming inhibitions and other struggles. Quick and easy to digest, it will aid any writer along the way. The author guides the reader like an experienced old friend through cautionary tales that will leave any reader with a hopeful outlook about their work."
—Warren Adler, author of The War of the Roses
3) You Are A Writer (So Start Acting Like One) by Jeff Goins Entire Book
This is a Book about a journey of becoming a writer. It's a guide to writing and publishing, including how to navigate the world of platform-building and getting your work noticed. Mostly, it's about believing in yourself. About the process of self-doubt we all go through and the declarations we make to do what were made to do.
"Jeff Goins shares the truth about writing. No writer should embark on his or her writing journey without reading this first!"
–Michael Hyatt
4) Good Enough: Stop Seeking Perfection and Approval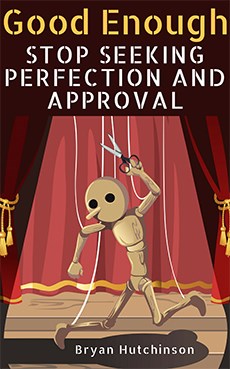 It's about overcoming doubt, starting and creating even if you have not reached perfection yet, to stop waiting for someone's approval to do what you want or need to do. It's about doing it, whatever your 'it' is!
"Encouraging, inspiring and motivating! "Good Enough" gives us permission to stop striving for perfection and approval from others, while teaching us that we are already "good enough", leading to more productivity and personal satisfaction."
–Lauren Huss
The One Place You Can Truly Write Like No One Is Reading
It Works
The lessons in this course are what I learned from masters in the art of journaling and two decades of daily practice. I've taught these lessons in separate formats for ten years to thousands of readers through magazine articles, blog posts, coaching, and books. I have developed this course with the lessons in a neat and concise format of workshops, which are easy to use at your own pace.

There's never a better time than the present.
I wish I would have started positive journaling earlier. I think we all do when we finally realize how much it benefits us, but you know, the right time is the time we actually do start.
I look forward to sharing The Art of Positive Journaling with you.
~Bryan Hutchinson
Don't Let the Myths of Journaling Stop You!
Myth: It's hard.
Truth: Not at all, while it is true unguided is difficult to maintain, Positive Journaling in this course is guided with specific exercises and prompts.
Myth: Journaling doesn't really help.
Truth: The benefits of journaling are well documented and there's a growing body of evidence, research studies demonstrating journaling has major life benefits for those who do it regularly.
Myth: Journaling doesn't require any skill or know-how.
Truth: While it's true that anyone can pick up a pen and start journaling, it's more productive and beneficial to be specific when journaling and maintain a regular journaling habit.
Myth: It takes too much time.
Truth: Not at all. 15 minutes or 250 words a day are enough. Starting out, 15 minutes or 250 words a week works well, too. You should not feel any pressure to journal for an extended time or too often.
Myth: You have to be a writer.
Truth: No, not at all. While it is true keeping a journal will make you a better writer, there's no one watching and it's just for you, you can mispell words, forget about commas, and write as you please without any fear of the grammar police.
Why don't some people do it then?
I don't know. Maybe they need the right kind of motivation? The good news is that Positive Journaling will provide it's own motivation.

Your Instructor
Bryan Hutchinson is the founder of PositiveWriter.com, which Writer's Digest Magazine named one of the best writing websites online. He's also the author of 3 bestselling books on writing and blogging including, Writer's Doubt: The #1 Enemy of Writing. Bryan's been featured on:

Frequently Asked Questions
What happens when content is added and the price goes up?
Once you enroll you're in for good and will never be charged for new content.
When does the course start?
It is a completely self-paced online course - you decide when you start and when you finish. The suggested time to get through the material is approx. 6 to 8 weeks. But there's no rush, take your time.
How long do I have access to the course?
After enrolling, you have unlimited access to this course for as long as you like, for the lifetime of its existence - across any and all devices you own.
What if I am unhappy with the course?
We would never want you to be unhappy! If you are unsatisfied with your purchase, contact us in the first 30 days and we will give you a full refund. (If you subscribed to the Remarkable Writers you will need to cancel your subscription instead as there are no refunds for subscriptions.)